The Memorial Hall of Phramongkolthepmuni (Sodh Candasaro)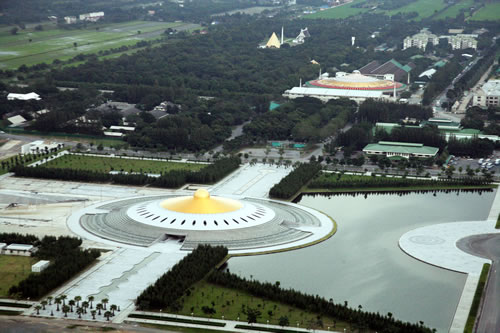 Located opposite to the main entrance of Dhammakaya Temple, the dome-shaped shrine was built on a circular form of construction, resembling the sphere that spreads the dhamma teachings of Lord Buddha. The Great Memorial Hall of Phramongkolthepmuni was built in 2002, funded by donations from disciples of the late Ven. Phramongkolthepmuni, in honour of the highly revered monk whose rediscovery of the Dhammakaya tradition of meditation in 1914 had greatly revived the public interest in meditation and Buddhism. Also known as Luang Pu Wat Paknam (the abbot of the Paknam Temple), the Most Venerable had dedicated himself to the study, practice and teaching of meditation. His famous concept that stillness of the mind is the key to material and spiritual success has helped many to discover the purpose of life and to experience inner peace and self-sustaining happiness.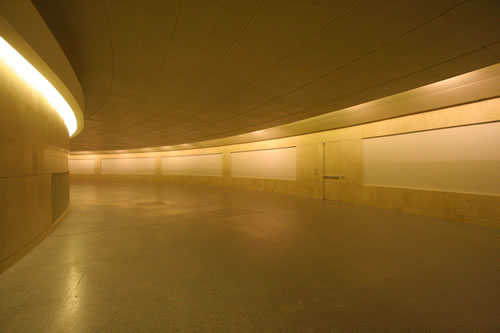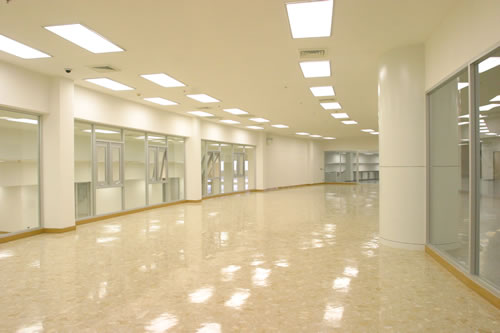 Equipped with state-of-the-art air- and temperature- control systems, the shrine is an oasis of calm for those seeking a refreshing retreat and spiritual relaxation--within just an hour drive from the capital city. The shrine contains seven meditation rooms enough to seat 350 people and a center chapel that can accommodate 1,500 people. At the center of the shrine is a stone altar supporting the solid gold statue of Ven. Phramongkolthepmuni, who had brought back the Dhammakaya (the body of enlightenment) lost to the world over 2,000 years i.e. about 500 years after the Nibbana (passing) of the Lord Buddha.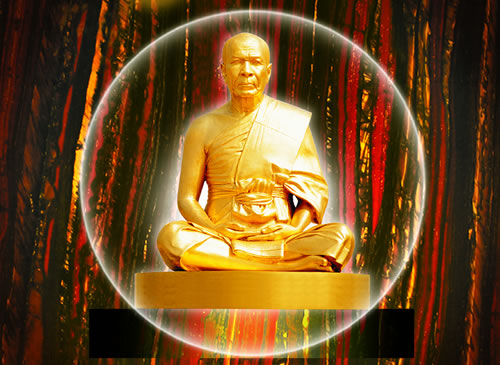 The holy monument, including the shrine. This is the world's first and only solid gold monument created in honor of a highly revered monk in the recent history of Buddhism
The golden statue is a tribute to Phramongkolthepmuni's rediscovery and dissemination of the knowledge that Dhammakaya or the body of enlightenment is naturally present in every human being. Thus, it is a source of ultimate happiness any human being can experience regardless of one's personal circumstances, race and religious belief.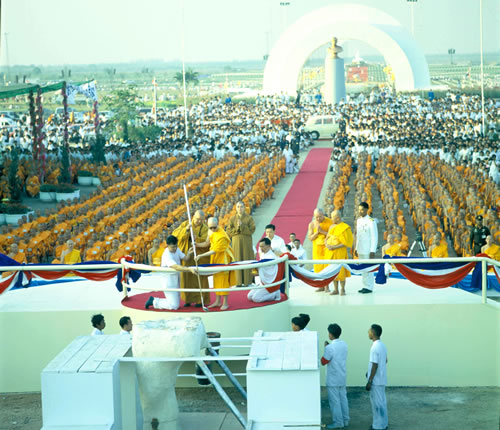 In February 1994, more than 100,000 monks and lay disciples of the late Phramongkolthepmuni gathered for a ceremony to cast a larger-than-life statue of the Most Venerable with solid gold. Ven. Phramongkolthepmuni is also renowned for his rediscovery of the lost knowledge that the center of the body is the natural home of the human mind where enlightenment occurs in the midst of stillness. This practical knowledge has enabled hundreds of thousands to experience Dhammakaya through which they achieve varying levels of enlightenment according the degree to which they can still the mind and purity of mind achieved.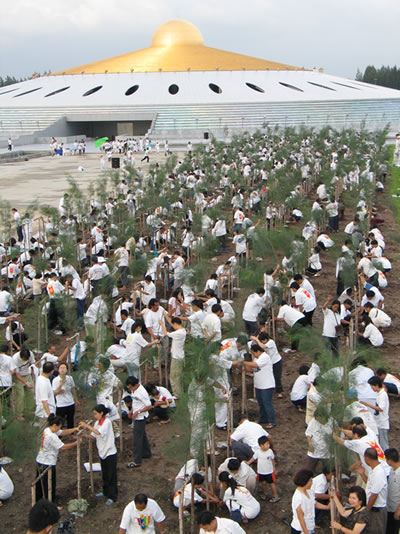 Men, women and children were joyfully planting pines around the Memorial Hall. The trees have now grown tall, providing shade and a refreshing sight for visitors.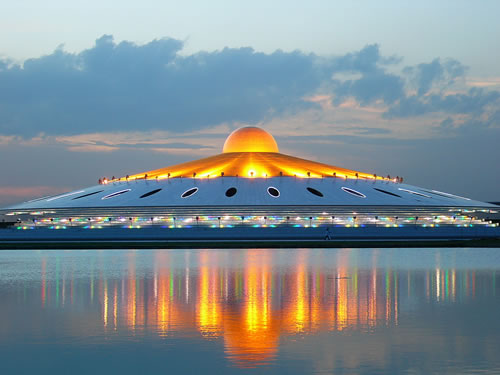 The Memorial Hall of Phramongkolthepmuni (Sodh Candasaro) mirrored on the lake during the night of October 2005, marking the 121st birthday anniversary of the rediscoverer of the Dhammakaya Meditation.